The Centre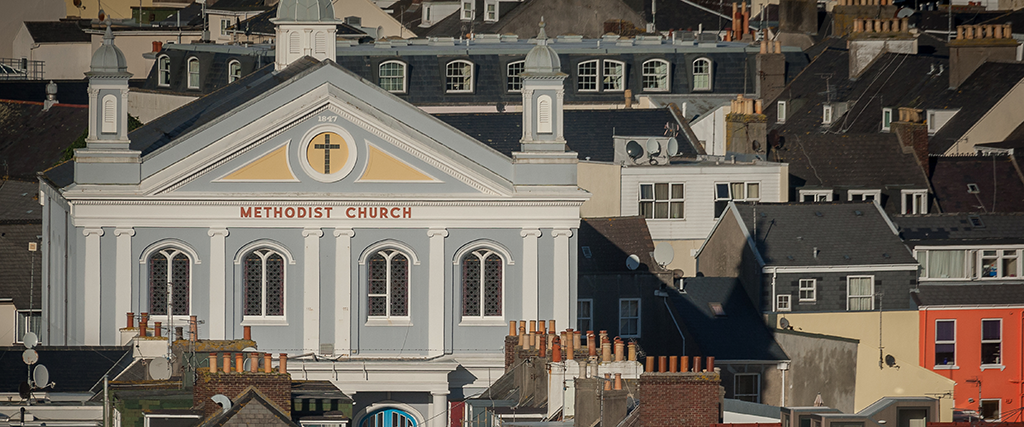 We call ourselves 'The Centre' because:
The Centre is open throughout the week and not just Sundays.
The Centre is in the heart of St Helier and is for everyone.
The Centre is about people and not just the building.
The Centre of our faith is Christ.
Our logo identifies some of our key components:
The red orb and Cross symbolise the crucified and risen Christ who is the heart of our faith.
The map pin is an acknowledgement to modernity and our iconic building in the Centre of St Helier.
The round orb echoes John Wesley's mission and message "I look upon the whole world as my parish", Oxford 11th June 1738.
There is no line around the image because we don't want to put up barriers to people to coming in.
The curved 'friendly' text of the Centre expresses our lack of sharp edges and the warmth of our welcome: "A place of belonging, a purpose for life".
The strong, clear text of 'St Helier Methodist' expresses the undergirding strength of our Methodist heritage and our direct style of worship.
The font is reminiscent of the lettering on the exterior of the church and our urban environment.
We are a community of all ages, all nations, all stages of faith.
Jesus, be the centre
Be my source, be my light
Jesus, be the centre
Be my hope, be my song