Worship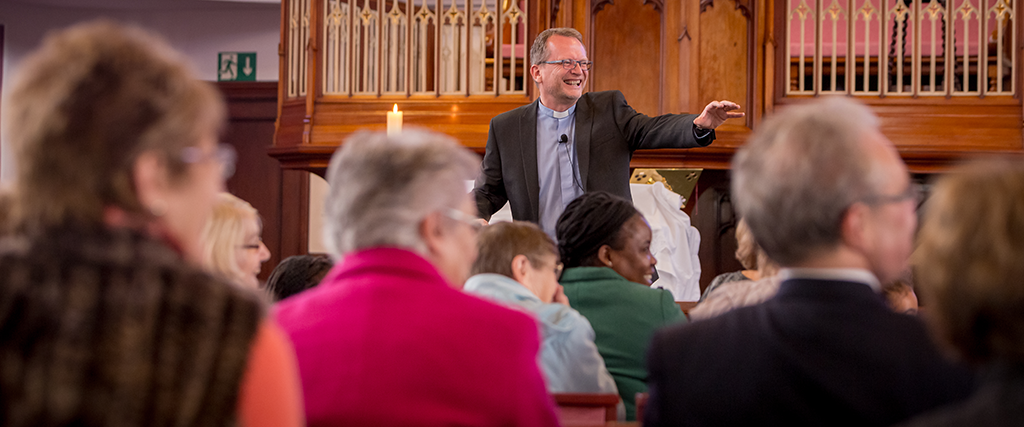 Sunday 10.30am
Our worship is varied and over the period of a month you can expect contemporary worship songs, traditional hymns, relevant preaching, DVD clips and drama. After the service, there is the opportunity for individual needs to be shared confidentially and offered to God in prayer.
The third Sunday of each month usually includes Holy Communion and the fourth Sunday includes a time of Family Worship. We try to follow this pattern although, with major church festivals and other special events falling on different dates, it isn't always possible.
Thursday 11.00am
Every Thursday at 11.00am there is a bible study in the Cafe followed by a soup lunch at midday.
Do feel free to just try us out. All are welcome.
Please follow the What's On link to see who is preaching this month and what format that service may take.
Worship at Home
We believe that the home is more than just a place for eating, sleeping and playing on the Wii! It is a place where growing in faith happens and people of all ages can read their bibles and pray.
Every September, the congregation is given a copy of the Methodist Prayer Handbook which is a wonderful treasury of prayers gathered throughout the centuries and from across the nations. Packed full of maps, pictures and ideas, the handbook offers a 30 day cycle of prayers and bible readings.
Children are offered a wonderful range of bible and prayer guides. In these ways everyone is encouraged to regularly find time at home to draw close to God.